It is not a secret that Craft Conference inspired me, or at least gave me the necessary push to finally start my own blog. Last year I wrote in details about my wonderful experience at this conference and decided to do the same this year. Once again it was a pleasure to see so many great minds got together to discuss new ideas, technical innovations, and business potentials.
Apart from that, I was really glad to see a number of talks that were about psychological well being of people in our industry. This was the trend that was happening previous years, but I want to emphasize how cool it is that we are working in the industry that is actually thinking about these things. Another great thing, that was also a trend in previous years, is that there were a number of talks about leadership from software development point of view. This is another great topic that separates our industry from the others.
Conference and the Venue
Craft Conference is an annual event that is happening in the heart of Budapest, Hungary. The main goal of the conference is to provide more information on the problem of maintainable, sustainable and successful software development. Unfortunately, we as the industry still haven't solved this and this conference is giving us an opportunity to see how far others have come and how collectively we can get better. In a nutshell, it is a haven for software crafters.
Like in a previous couple of years, the conference took place at The Hungarian Railway History Park. For me, this place represents a great metaphor for a good craft. Why you might ask? Well, in this venue you can see more than fifty locomotives of the Hungarian State Railways, ranging from steam engines to electric engines, out of which some are still operational. That is one heck of a representation of a good craft. Apart from that,  the park was build in 1911 and it has more than a hundred showpieces including railcars that were part of famous Orient Express. If you happen to visit this park make sure that you take a ride on the miniature train. It is a blast.
Talks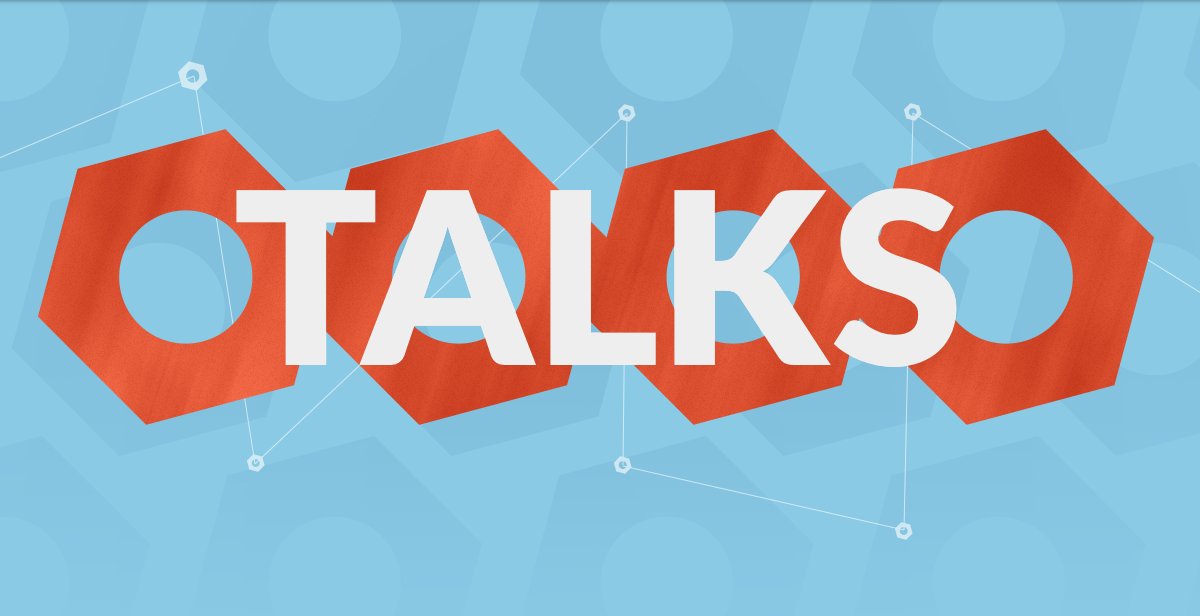 Craft Conference considers that our craft is built upon three pillars: Language agnostic methods and best practices, team and organizational skills, and familiarity with new trend and technologies. One might notice that talks are kinda grouped into these three categories. Among many talks, I managed to be blown away by quite a few. Here is the list of the best talks on this year's conference, in my humble opinion.
The list is not in any particular order. It is, however, very subjective, even though I've tried to be as objective as I could taking a few parameters into consideration. Of course, you can always look at all the talks at conference's website and see if I was wrong. Anyhow, these are the talks that left the biggest impact on me.
Patrick Kua – The Well Rounded Architect
Last year I was impressed with Patrick's presentational skills and the leadership topic he was covering. This year, he extended that topic to a next level and gave us quite a few guidelines about what being a good software architect is all about. He emphasizes how important is to be good at the technical stuff, after all, he wrote a book about it with Neil Ford and Rebecca Parsons.
However, he also points out how a good architect will work on other skills as well, like communication, leadership and strategy. If you are planning to go down this career path, I strongly suggest to listen to some of his talks and take extensive notes. You can follow Patrick on Twitter and read his blog.
Gojko Adzic – Five key Challenges for Software Quality Tomorrow
The talk from our fellow countryman Gojko was everything you would expect and hope from him. In his fast pace/into your face style he gave an awesome speech about the weirdness of the tech world we are working and living in. Apart from being extremely entertaining, his talk raised some good questions about software quality.
His punchlines carried big ideas not just about the evolution of the software, but the evolution of the context in which that software is working today. He points out that context is affecting the things we should test when we are releasing our solution into the wild. Make sure to check out his latest book, follow him on Twitter and read his blog.
Irio Musskopf – Using Machine Learning and Open Data to Report 216 Brazilian Congresspeople for Corruption
No matter how cool you are, you are not as cool as Irio. This guy leads a team that is using Machine Learning to detect corruption among congresspeople in his country (and managing to stay alive and give talks about it, apparently). While talking about his experience (wearing Punisher t-shirt, of course) developing Operation Serenata De Amor he presented how little was necessary to change stuff in his country.
He and his team are not just doing what they love, but they are doing it in for the common good and publishing it all as an open source project on Github. That is some hardcore superhero stuff right there. Operation Serenata De Amor managed to raise suspicion for 216 congresspeople, return few thousand of tax Brazilian Reais to the government and detect more than a million for further investigation. I know, right? Follow Irio on Twitter and read his blog.
Tim Ottinger – Test-Driven: The Four-Step Dance
Have you ever used TDD and ended up with a junk of a solution? I certainly have. Even though I think TDD is a proper way to do develop software, working in isolated teams and on different branches can pollute this practice if we are not careful enough. Especially if we are not doing Continuous Delivery. Tim is raising this exact concern and gives us a solution.
In his extremely funny and entertaining talk, he adds another step to standard Red-Green-Refactor TDD dance – Integration. By doing so, he displays how we can avoid having maintenance teams, hardening sprints and other agile antipatterns. Even though we know that we should integrate as soon as possible we are not always doing that. Tim's idea of adding it to well-established practice like TDD makes a lot of sense. Follow Tim on Twitter and read his blog.
Dan North – SWARMing: Scaling Without A Religious Methodology
Is Dan North now regular at Craft Conference? I sure hope so. My head is still looping this part of his talk "Agile is no more or less than: work in small increments, get feedback, take engineering seriously. If someone tells you it's more than this, they are trying to sell you something. If someone tells you it's less, they don't understand Agile". I don't care, it is a cool thing to be looped.
While Dan's talks are always entertaining, this one had that right ratio of philosophy and practical advice. The talk carries this big idea of "Throughput Accounting", which is coming down to creating value and removing bottlenecks in your organization. He also shared more than a few profound thoughts on Agile as a process. And yes, apparently he and Katherine Kirk are buddies, so we got some cool Buddhism tips as well. Follow Dan on Twitter and read his blog.
Honorable mentions
Since this article can get out of hand I had to draw the line here, but you should definitely check out other talks too. Also, I cannot be the few places at the same time (yet), so I missed some awesome talks. Here are some talks that I want to add:
Randy Shoup – Scaling Your Architecture with Events and Services
Gitte Klitgaard – Stress and Depression – the dangers of a burnout
Woody Zuill – Estimates or NoEstimates: Let's explore the possibilities
Conclusion
It was a great pleasure to be at Craft Conference this year. As always it is a wonderful,  educating and weird experience. Visiting this conference is a must for any serious software crafter.
Thank you for reading!
---
Read more posts from the author at Rubik's Code.
---
Note: All photos are shamelessly taken from Craft Conference website.